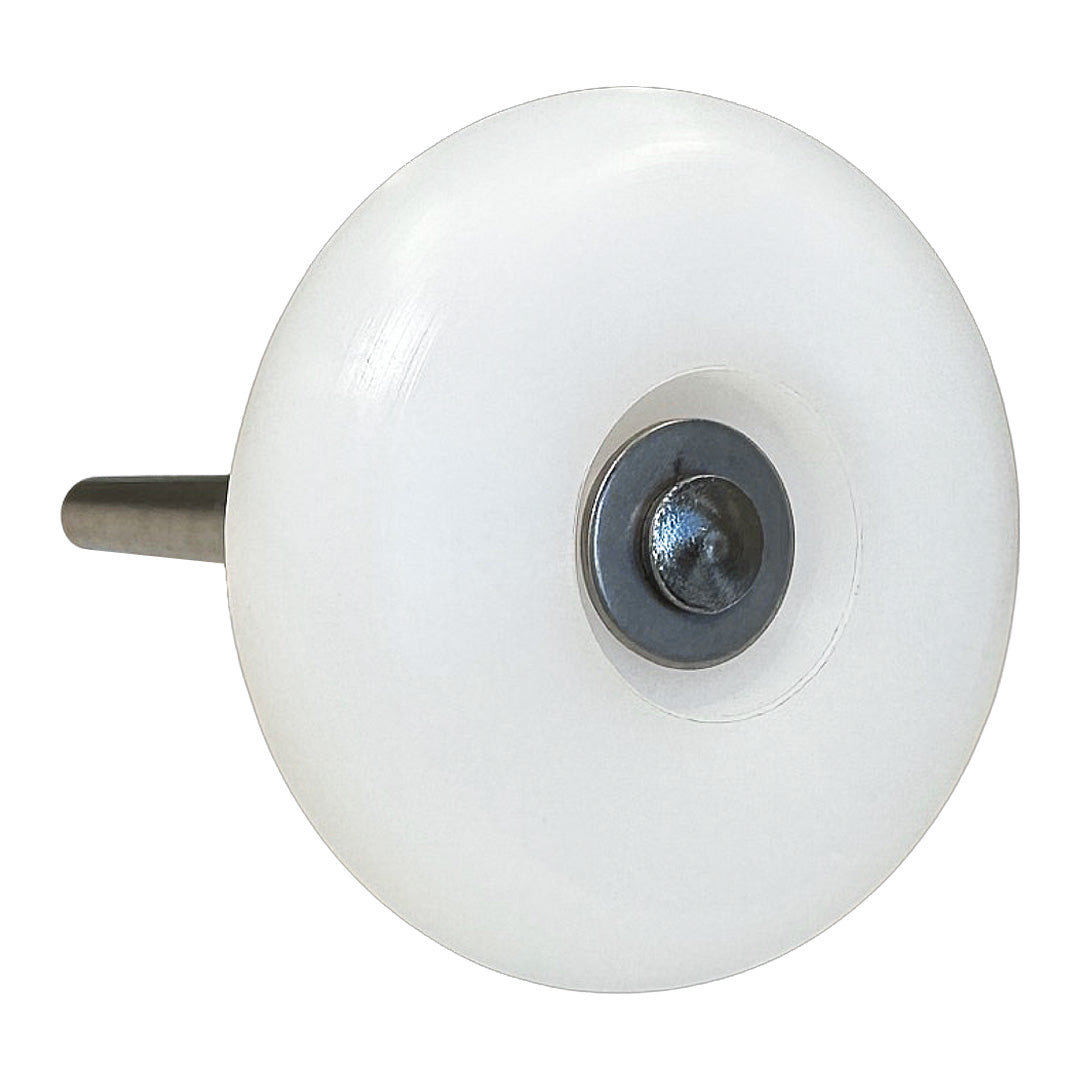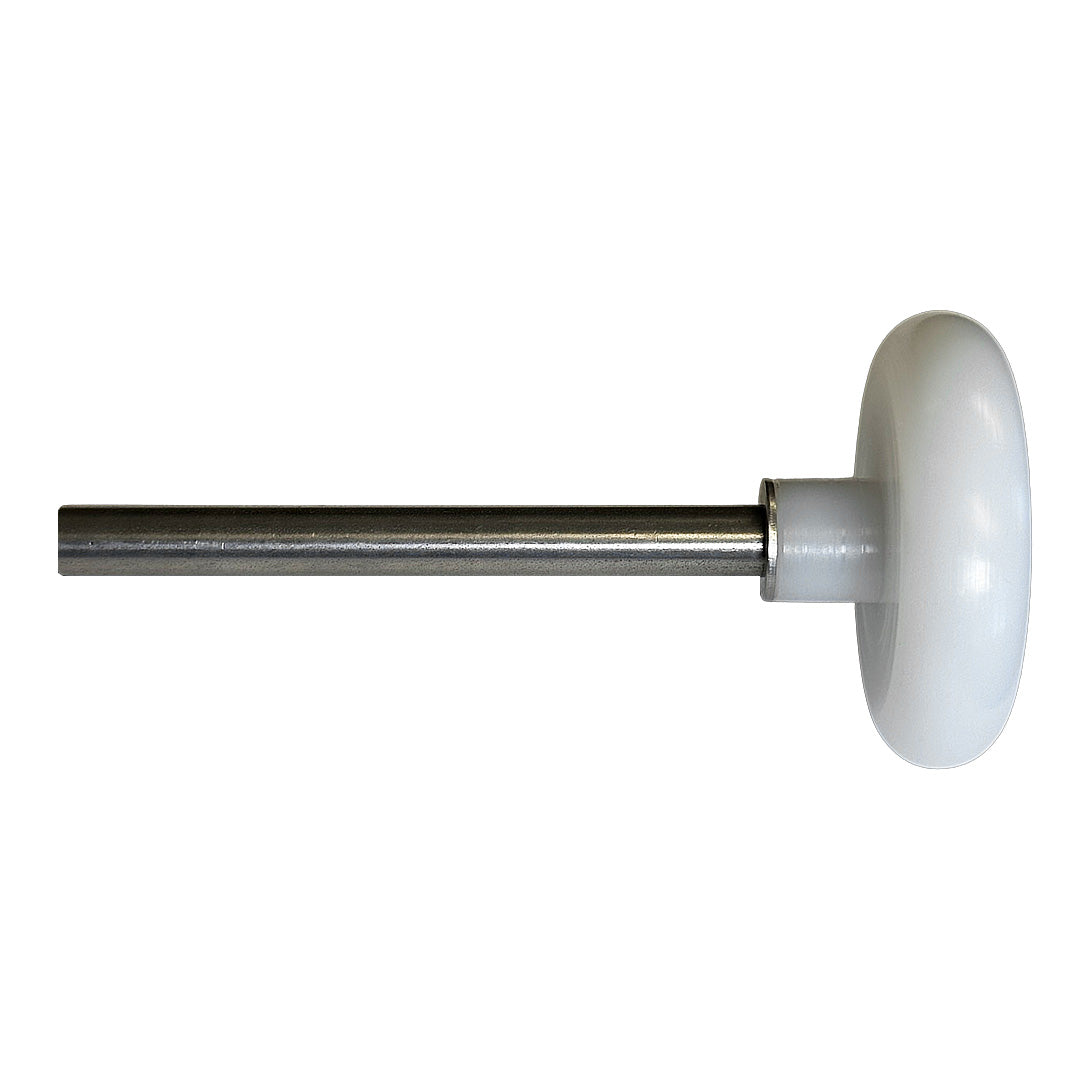 Bearingless Garage Door Rollers
Roller Size:
2" Long Stem (9")
Stainless Steel Bearingless Garage Door Rollers
Constructed of the finest rust-resistant materials available in the industry, our
bearingless rollers are ideal for wet & corrosive applications where durability and
reliability are crucial.
Field proven design minimizes door problems associated with
rollers and keeps your door functioning quietly & reliably cycle after cycle in any
tough application.
Bearingless rollers are ideal for light to medium weight doors in
high moisture areas. 

Our Bearingless Garage Door Rollers are perfect for:
Car and Truck Washes.

Bus Washes.

Marine Environments.

Storage Facilities.

Self Serve Car Wash Bays.
An excellent product to compliment any polycarbonate door package.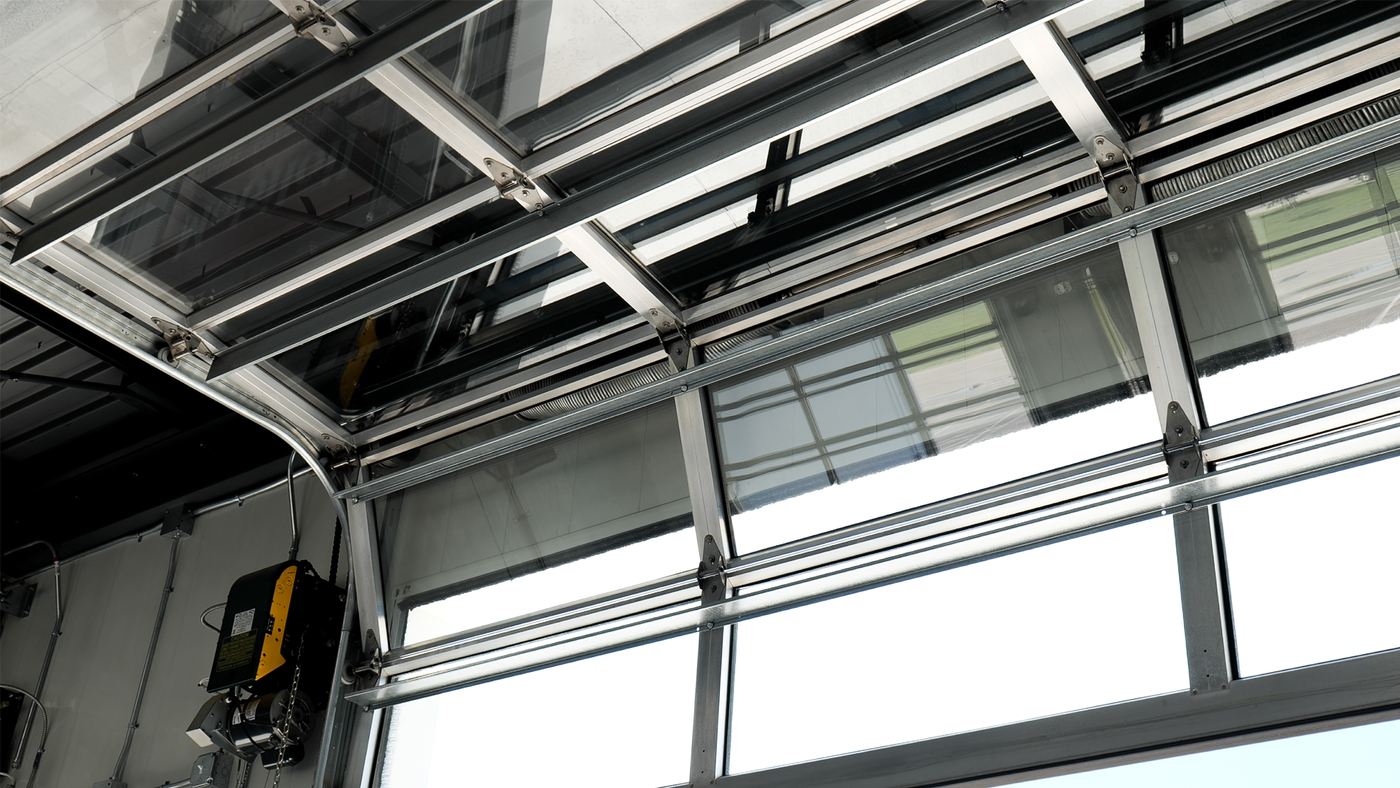 Know The Stainless Difference
Overhead doors are the lifeline for many businesses today. Keeping your doors running smooth and problem free will keep your business profitable.
Stainless Steel Overhead Door Hardware can keep even the most demanding facilities running around the clock. We can help you prevent rust and corrosion from bringing your facility to a halt.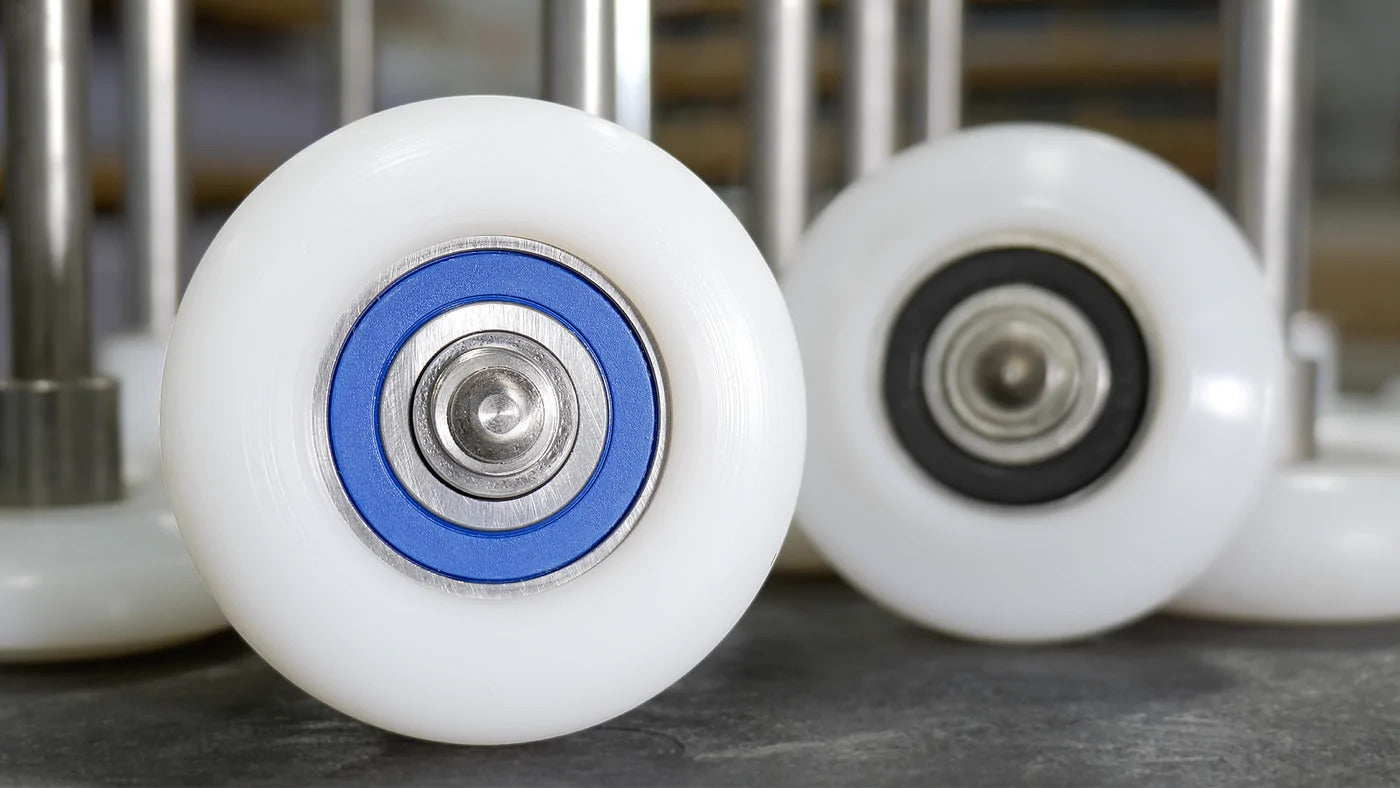 Why Choose Stainless Garge Door Hardware?
Corrosion = Expensive.
Rust and corrosion are the silent killers of overhead door systems. Even in seemingly dry environments, corrosion can set in on exposed steel track and bearings on your garage door.
Over time, this will cause your door operator to work twice as hard as normal while it tries to lift your overhead door into the open position.
When you finally discover the problem, you will notice accelerated wear and decreased life on almost all of your door parts. Worse, there is a chance your door stops working on a busy day. Expensive.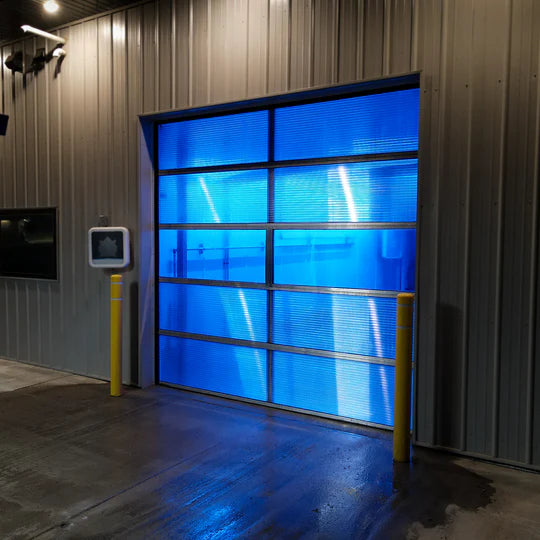 Car and Truck Wash
Our products were forged in the wash bay industry. Cheap rollers with exposed bearings cause a significant amount of door downtime, our Magnum Supreme Door Rollers solve that problem.
DOT Salt Sheds
Salt sheds are extremely corrosive and exposed to all elements. Our stainless door parts are the only components that survive in these conditions.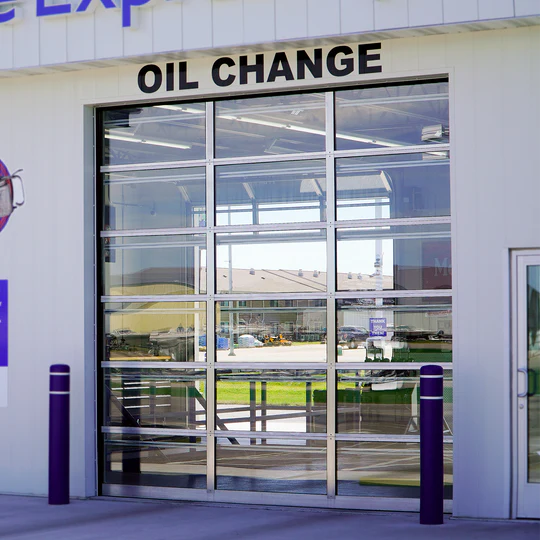 Lube Centers
Lube Centers and Auto Dealerships know how important reliable doors are. Our replacement garage door parts keep the operation running smooth day in and day out.
Your facility deserves
Stainless Overhead Door Hardware